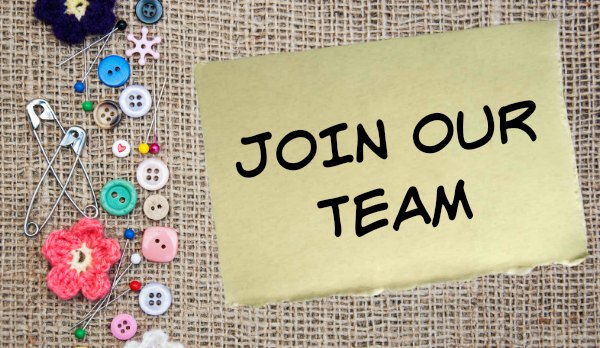 How to Apply
Do you have both a creative flair and a passion for providing amazing customer service? If so then you could be just the person for us!
If you're interested in applying for one of the available positions below, please click HERE to complete your application.
Michael Abakhan Ltd, t/a Abakhan Fabrics, Hobby & Home is committed to keeping your data safe. For further information regarding the processing of the data you provide as an applicant, please click HERE
Catering Management Opportunities
Catering Management Opportunities
A role within our Catering Management team is very varied and can include serving a variety of hot and cold foods, drinks and carvery, cash and till work, clearing tables or dish washing. You will also be required to assist in cleaning duties, stock replenishment and some kitchen duties such as veg preparation and sandwich making. You should have a keen eye for detail to ensure consistency and availability of food and drink items. With proven leadership skills, you will manage and motivate your sales team to succeed through effective communication, recruiting and training staff as required. You will also be required to prepare the rota in accordance with budgets, manage holiday allowances and absence reporting. Experience in a similar environment is preferred and you should either hold or be prepared to undertake training for a Food Safety L2 & 3 certificate. The successful candidate will undergo a DBS check Flexibility with working hours/days including weekends & Bank Holidays is essential. Our Café is situated at our Head Office and Retail site at Mostyn, North Wales.
Kitchen Manager/Chef
Job Reference Number: 14001
Permanent
Full Time
Management & Chef experience desired as the role will also include the development of the menu to encompass the business objective of fresh, seasonal & local
Applicants must be flexible over working days including weekends and Bank Holidays
Closing date: 07/03/2021
Please click HERE to complete your application.